DISCOVER GALBIATI ACADEMY
MEDICINE
Ozone for microbiological safety healthcare settings and it is a valid cure for the treatment of patient affected by various diseases.
SPORT CENTERS
and
BEAUTY SALONS
SPORT CENTERS
and
BEAUTY SALONS
Ideal for all types of sport & wellness center, ozone protect client health and safeguards staff at the same time.
BUSINESS and INDUSTRY
Ozone is a professional safe device for sanitation of offices, industrial departments and plants.
ACCOMODATIONS
Enhance your attention to customers and add value to your business with the ozone treatment in your environments.
TAX CREDITS FOR SANITIZING WORK ENVIRONMENTS
In order to encourage the sanitisation of the working environment, as a measure to control the spread of the Covid-19 virus, persons engaged in business, art or profession shall be recognised for the tax period 2020, a tax credit of up to 50% of the costs of sanitizing the environment and work equipment up to a maximum of EUR 20000. The tax credit shall be recognised until the maximum amount of EUR 50 million for the year 2020 is exhausted.
[D.L. 18/2020 del 17/03/2020 "Cura Italia"]
NO MORE 

BACTERIA
NO MORE 

E. COLI
NO MORE 

LEGIONELLA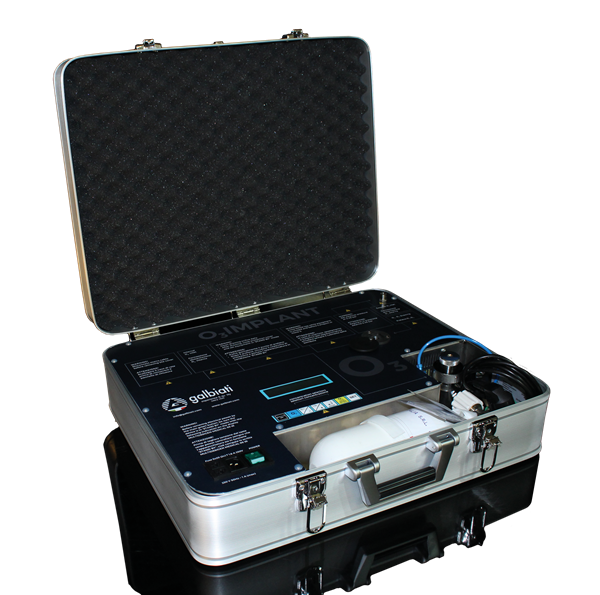 The O3 IMPLANT device is specifically designed for dental purposes. O3 IMPLANT uses the beneficial properties of ozone to achieve three objectives: the oxygen-ozone therapy treatments for patients, the sanitization of surgical instruments and dental implants and the production of ozonated water.
Ozonated water soothes pain, reduces inflammation and stimulates the cellular metabolism, favouring the regeneration of gingival tissue.
Furthermore, ozonated water eliminates pathogenic bacteria and fights against the intestinal dysbiosis. O3 IMPLANT ozonated water favours the oral hygiene and eliminates toxins.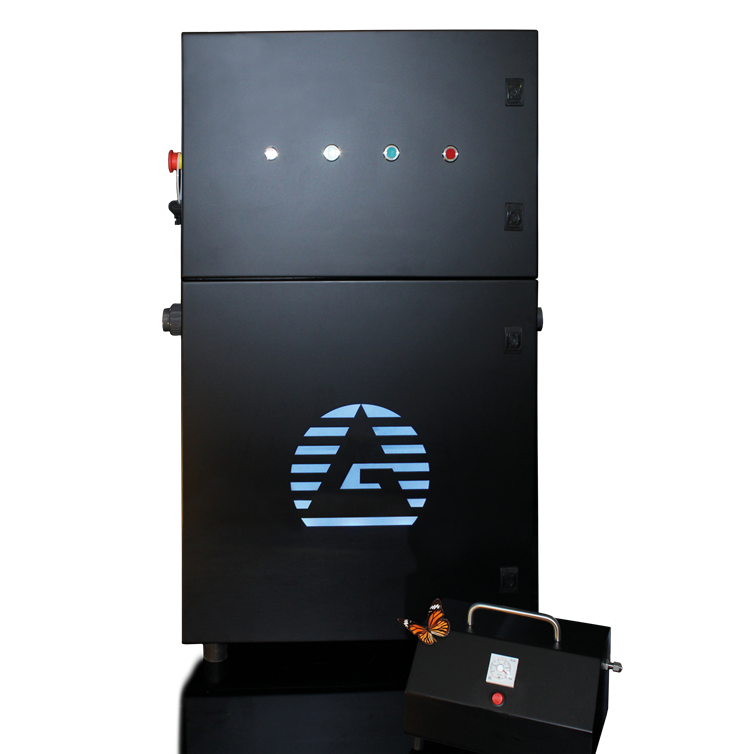 H3O BLACK is an ozone generator, specifically designed for dental clinic water sanitation.
Through the use of ozone, the water flowing from dental units is completely purified and sterilized, so that all pathogenic organisms are eliminated.
Ozone has a strong bactericidal action, thirty times higher than chlorine.
However, ozone is not dangerous for humans. Furthermore, ozone does not cause allergies, offering more safety to patients and operators.
The disinfectant action of this gas meets the requirements established by the hygiene standards, as it prevents the formation of biofilm, incrustations and mildew, as well as the formation of bacterial strains.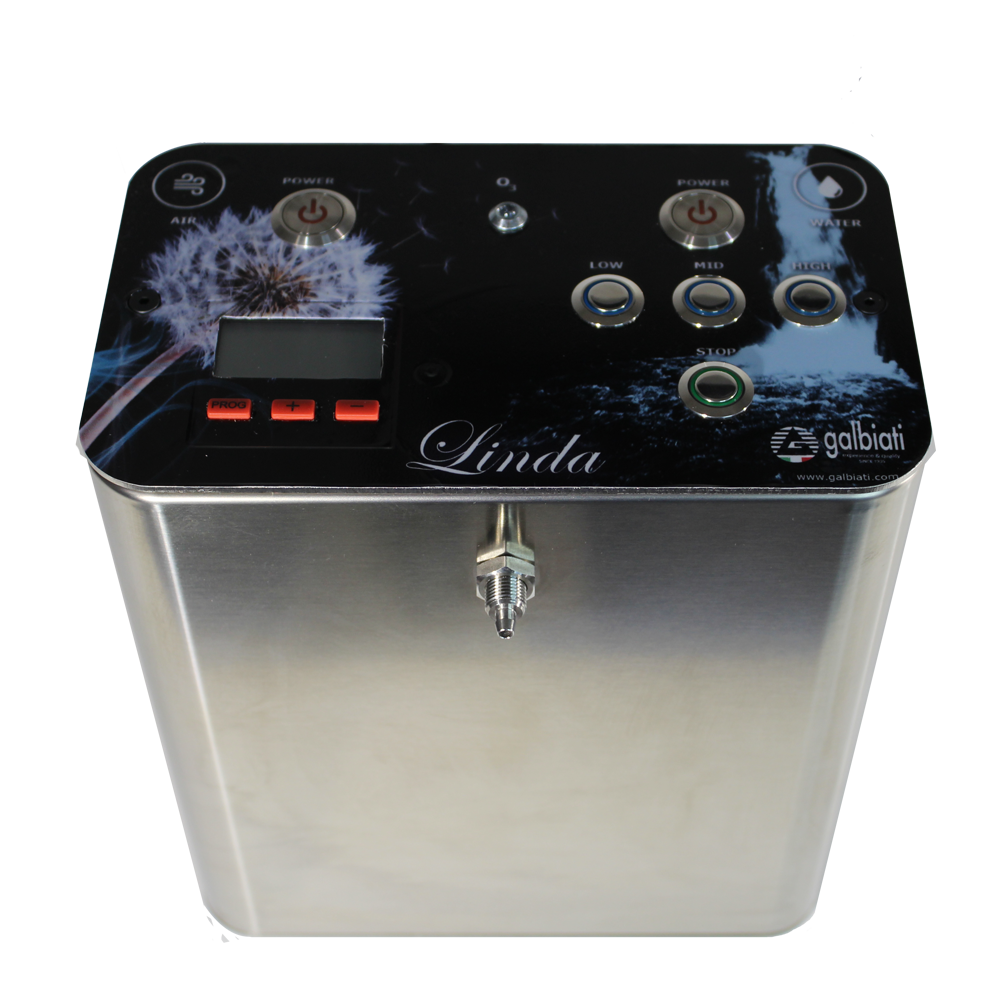 Department of "research and development", created LINDA, the new ozone generator for air and water purifying, is a combination of quality and
state-of-art technology designed with innovative materials which embraces the power in small dimensions.
Ozone has been shown to be more effective than other sterilants, as it is capable of killing 166 viruses and bacteria (e.g. Salmonella, Escherichia Coli and Legionella). Thanks to the oxidation power, ozone kills bacteria by attacking its protective membranes. Ozone can also penetrate the internal structures of viruses, preventing their replication.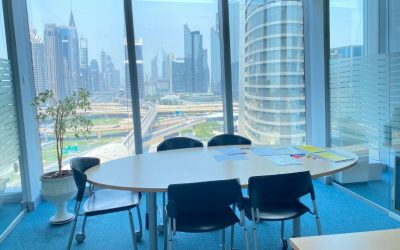 From August, 1st 2022 the Galbiati group will have a representative office in Dubai.
read more